ROFF Rescued animals and their happy endings.
This is Frankie! Frankie was found laying in someone's shed on August 23, 2011. He was completely emaciated, dehydrated and full of quills when we got there. We rushed him to Pleasant View Vet Clinic where he spent the night, getting the medical attention he desperately needed. We then brought him to my house where we continued to nurse him back to health. In the meantime, with the power of social media, we found the culprit who did this to this poor boy!
Frankie was the sweetest thing ever and so thankful for all of our help. He was then neutered and vaccinated for rabies, distemper, and kennel cough. We also dewormed him and started him on vectra! Frankie spent a couple of months here with us till his forever family found him.
"Thanks for asking for rescue success stories! I love to brag about how Frankie is doing. He's happy and pampered in Harrisburg. He hates the cold. Hates rain and snow too. But he loves to camp out in front of the fireplace. If he could figure out how to turn it on himself he would. In the summer his favorite place is a sunny spot on the deck. He loves both of his parents but at heart he's a momma's boy. I've never had a dog this attached to me…he's been known to howl for me when I'm away from home. 
Overall he's in great health. Rowdy and rambunctious and still very much a puppy even though he's five. He's got such a sweet and goofy personality. Definitely one of the most unique dogs we've ever had. He has an electrical issue with his heart which is common in boxers. But we have a great cardiologist about 90 miles from us and the condition is controlled by inexpensive medication. Hopefully it won't shorten our time with him. Thanks to ROFF for saving his life. We couldn't love Frankie anymore if we tried!" – Frankie's Owner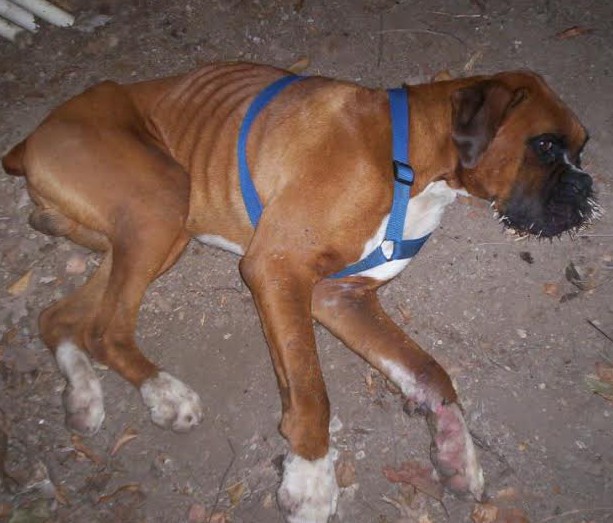 Goliath was brought to ROFF by a good Samaritan with an untreated broken leg. He was taken to the vet for treatment, but unfortunately it was too late to straighten out his leg and continues to walk with a limp.
He is now doing great and is as happy as could be with his new family.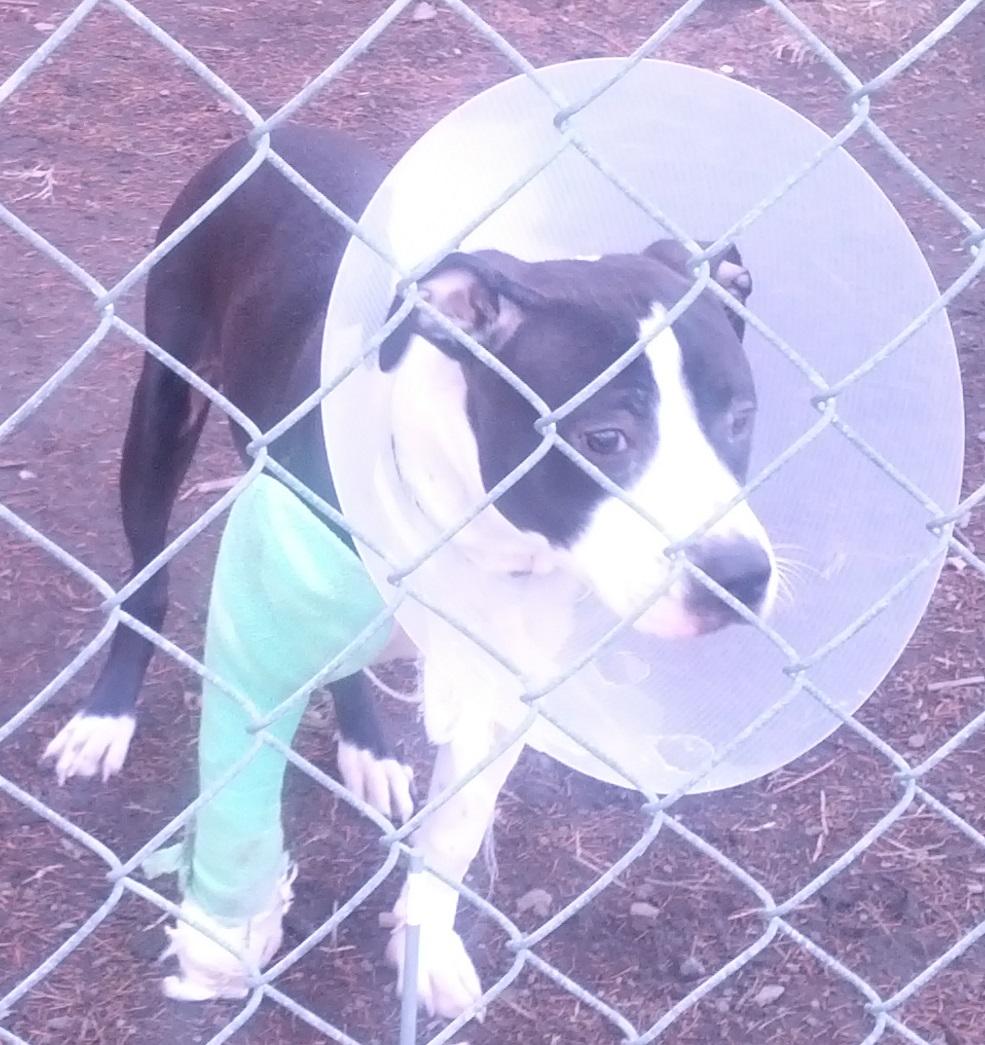 Winky is doing great! Winky came to live with us on November 9, 2014. She only has the use of one of her eyes (Roff had a nasty bug removed from her left eye before she came to us) but that hasn't slowed her down at all. She is the sweetest kitty and loves to be cuddled and petted. If there is an available lap she is on it! She especially loves my husband Bill and he feels the same way about her! She has become a great friend to our other kitty as well. They chase each other, wrestle and have a great time, and then they find a cozy spot and nap together.  We have really enjoyed getting to know her and she has been a great addition to our family. I have attached the picture that Diane gave me of her and the bug when we got her as well as a more current pic of her napping on Dad's shoulder.
Thanks for such a wonderful kitty!
-Winky's Owners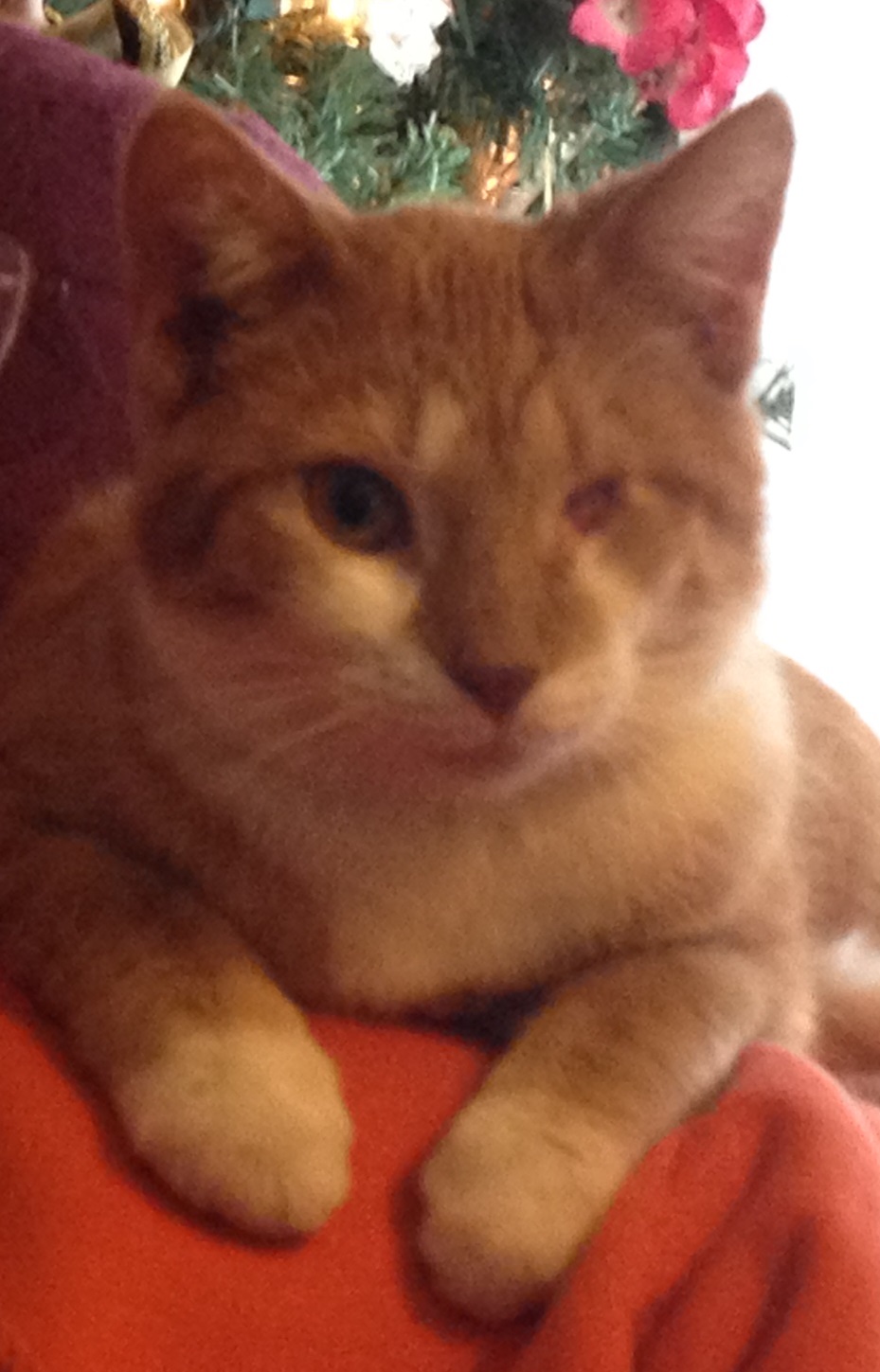 Donate to Our Cause
Your financial support helps us work toward our mission of finding forever homes .